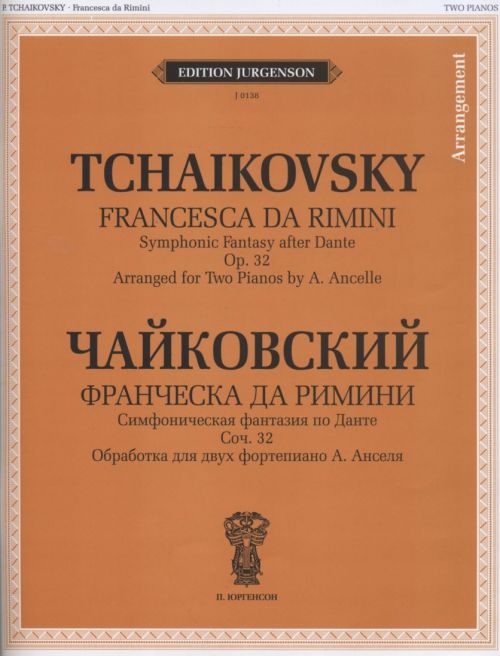 Tchaikovsky - Francesca da Rimini op. 32 (tr. A. Ancelle)
I have first heard Tchaikovsky's symphonic fantasy Francesca da Rimini when Ludmila Berlinskaya gave me the recording of the piece performed by the Leningrad Philharmonic Orchestra under Evgeny Mravinsky. The impression was overwhelming, and I felt a desire to play it myself. Thus the idea of piano arrangement was born.
I would like to draw the future performers' attention to one specific detail : the part of the first piano is intended for a pianist with wider stretch of fingers than the part of the second piano.
I have dedicated my arrangement to Ludmila Berlinskaya, as a gift for our wedding and for the very beginning of our piano duo in 2011.
Buy it at La Flûte de Pan
Buy it on Ruslania