News

New website, program announced !
For it's 2nd edition, Rungis Piano-Piano Festival adopted a new beautiful website, and you can already book your tickets to the unique event dedicated to the piano duo repertoire in France ! Check it out now !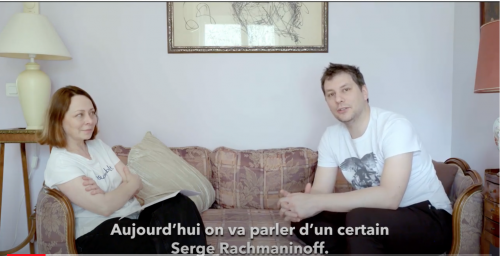 Musical anecdotes with ICADE
It's a new collaboration with French company ICADE, a series of short videos telling stories, anecdotes on classical music for a wide audience. The second episode makes a link between Rachmaninoff depression and... Céline Dion !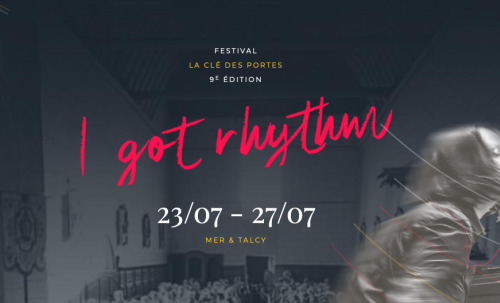 9th edition announced !
We take the bet ! Program of La Clé des Porte's new edition has been announced and you can already book your tickets. An exceptional program, as always, with great artists, rare works and plenty of surprises.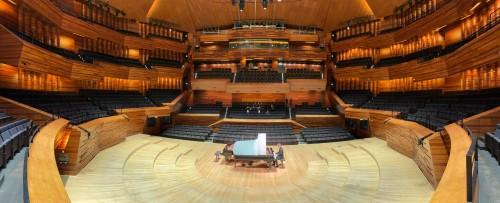 Concert broadcast
Our January concert at Radio France will be broadcasted on May 6th 8pm on France Musique : don't miss it !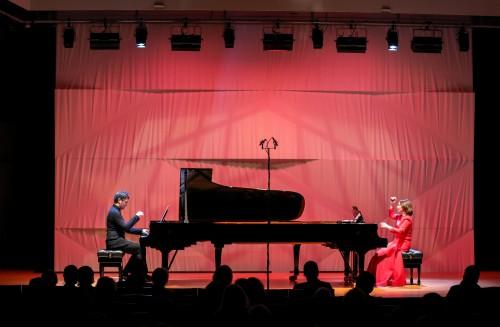 Meeting the audience again !
On Monday, Feb. 1st, we gave our annual concert at Zaryadye Hall in Moscow, in front of an audience - we had not had this chance since Oct. 1st ! An incredible moment, shared online as the concert was broadcasted live on YouTube.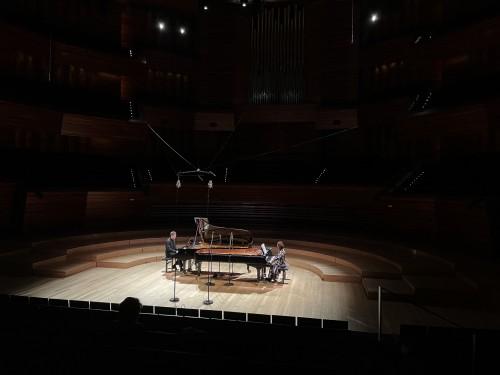 Debut at Radio France
We were waiting for this concert for the past 2 years, our big "debut" in the magnificent new Auditorium of Radio France, which was offering their very first 2-pianos recital since its inauguration in 2014 !
Without audience unfortunately, but the concert will be broadcasted on France Musique soon. Stay tuned !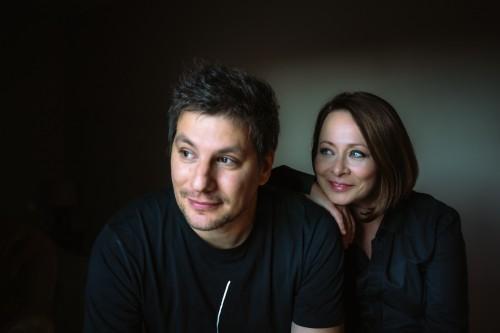 A new hope ?
After a very special, frightening, frustrating, exhausting year, we want to believe that 2021 will bring back joy, sound, crowd, and common sense to us all ! Beyond our fears and our loneliness, we need to look further on and create a lighter future.
Concert cancellations continue to strongly affect us, we are desperately looking forward to meeting the audience again soon...
Be safe !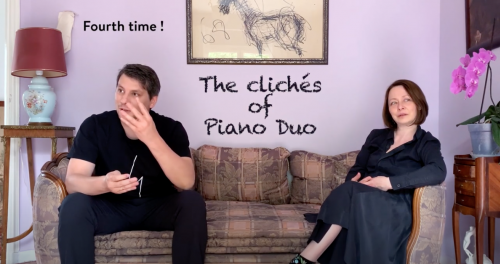 Already 11 episodes !
Imagined during the first lockdown and launched right after, the "Clichés of Piano Duo" released already 11 episodes.
If you enjoy them, send us your questions, we'll answer them !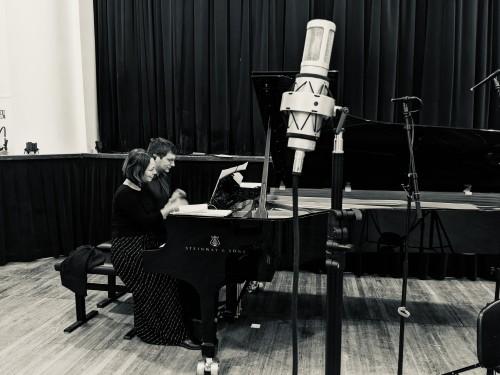 Recording in the time of lockdown
Despite the current lockdown in France, we were really excited to be able to record a very dear project : an audiobook for famous publisher Didier Jeunesse, which gave us "carte blanche" for a program mixing four hands and solo pieces, 20 music delights to be discovered by small children and their parents. From the most famous pieces by Tchaikovsky or Debussy, to the practically never played Tcherepnin and Lourié...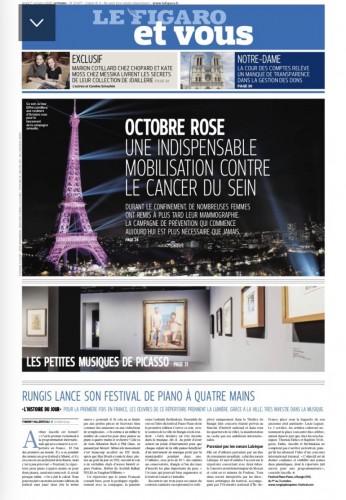 Rungis Piano-Piano on the front page
The festival makes the front page of Le Figaro Culture on the day of its opening !
A full page in Le Parisien
French popular newspaper dedicated to the Ile de France region devotes the front page of its Val de Marne edition to our new festival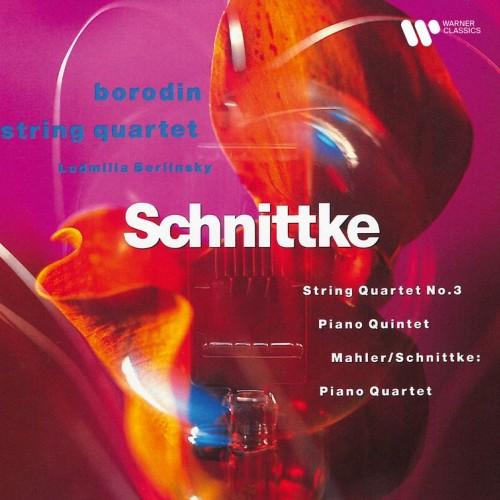 Warner reissues Ludmila's Schnittke recording with the Borodin Quartet
The recording made in 1990 for Virgin Classics had long since become unavailable. It's a joy to have it available again!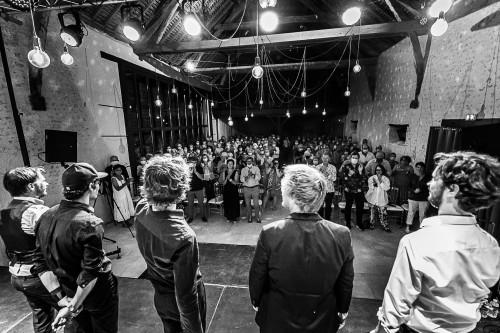 Success for La Clé des Portes
Despite the uncertainty of the situation, the festival matched all its goals : more audience than expected (including sold out concerts), joy expressed by both the public and the artists, and an incredible team of volunteers !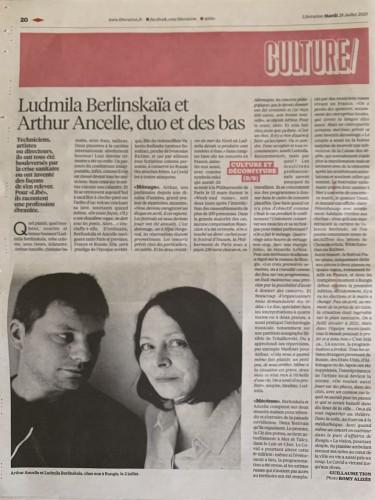 A full page in Libération
Entitled with a play on words "Duo and downs", famous French newspaper Libération draws a portrait of us, as part of a series of portraits of people connected to the arts in a crucial period for the culture in the midst of COVID-19 crisis.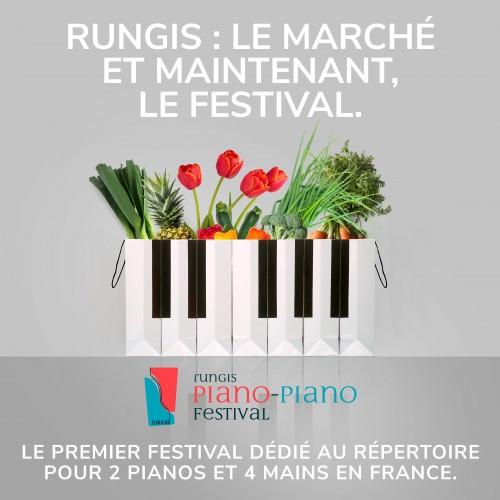 Rungis Piano-Piano Festival
We just launched our new festival officialy : it will be dedicated to the piano duo repertoire, and will take place in the city of Rungis, near Paris, in October.
The 1st edition is unfortunately much shorter than originally planned, due to COVID-19, but we know that it will be joyful nonetheless. Click on the picture to learn more !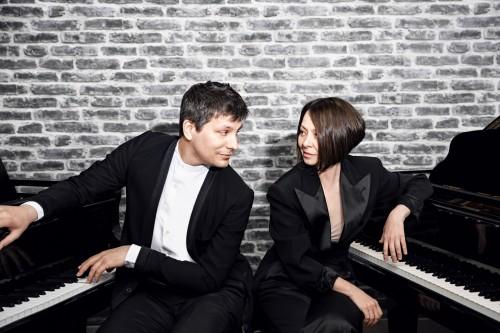 Radio France Recital
Dear all, at a time when the only professional news we get are those of cancellations, we'd like to share with you the joy that we'll be performing at the Auditorium de Radio France next season, one the the rare piano recitals of their season. It will be broadcasted live on France Musique ! Click on the picture to learn more.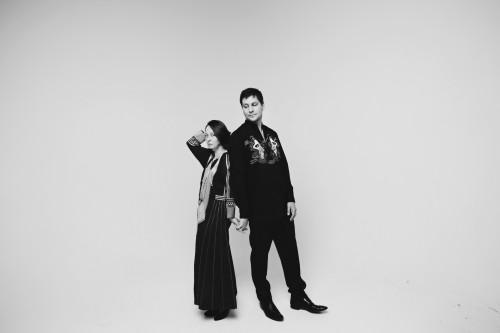 COVID 19
Due to the exceptional situation and to the restrictions occuring all over the world now, we are sorry to inform you that our next concerts are cancelled. We wish everyone to stay in good health and are looking forward to seeing you again soon !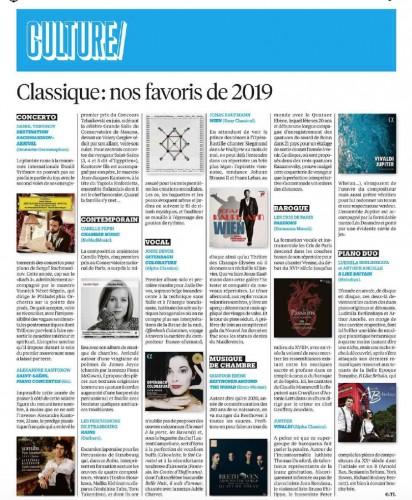 Albums of the year !
After musicweb-international, which places "B like Britain" among the best albums of 2019, French famous newspaper Libération lists our album among their very top 10 of the year !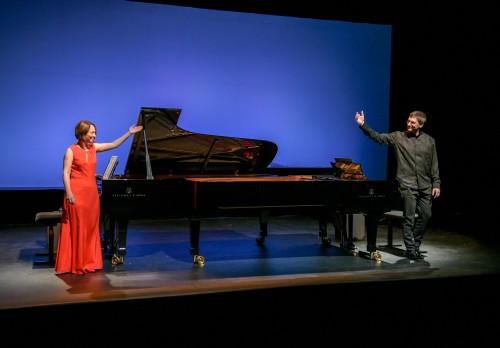 Launch of a new festival
On October 3rd, we were performing at the Théâtre de Rungis, a special concert on various levels : it was the opening concert of the season in Rungis, the second part of the concert was a new stage production of Saint-Saëns' Carnaval of the Animals paired with Francis Blanche's text, and it was the official presentation of our new festival : the Rungis Piano-Piano Festival.
More information soon !